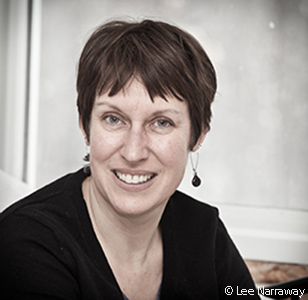 S.L. Osborne
S.L. Osborne is a freelance writer with a passion for history.
After graduating with a degree in Theatre from the University of Ottawa, S.L. Osborne worked as a stage manager, becoming familiar with the backstages of the National Arts Centre, Shaw Festival, Vancouver Playhouse, and other Canadian regional theatres. In 1999, she retired from the theatre and began her second career as a writer.
Ms. Osborne has always been interested in people and their histories. She authored 32 biographies of noteworthy Renfrew County citizens for
Legacy - Portraits of a Generation,
(Pappin Communications, 1999). Her fiction short story "Prize-Winning Cucumber," appeared in
Draw Up a Chair: A Treasury of Renfrew County Storytelling
(General Store Publishing House, 2002). Her first book was
50 Years on the Edge: A History of the Pembroke Figure Skating Club, 1952-2002
(Custom Printers, 2002). Ms. Osborne has also contributed to
Canadian Geographic, Canada's History Magazine
(formerly The Beaver), as well as the RCMP's
Pony Express
and
Gazette
magazines.
From 1999 to 2001, Ms. Osborne worked as editor for
Above & Beyond,
First Air's In-flight magazine. Her visits to the North for the magazine sparked a keen interest in the Arctic. In 2003, S.L. Osborne received her Master of Journalism from Carleton University, writing her thesis on Capt. Joseph-Elzéar Bernier's contribution to Arctic sovereignty.
However, after graduation Bernier did not go away. It niggled at her that this was a story that Canadians should know about. Although Bernier is famous for claiming the Arctic for Canada, he was only one of a number of intrepid men who led northern expeditions for the Dominion government. Yet, these expeditions are not widely known. Ms. Osborne felt this was an important part of Canadian history and set out to compile a story that anyone interested in the North would find remarkable. She spent three years scouring archival material, old newspapers, original expedition reports, and explorers' firsthand accounts.  Her resulting book
In the Shadow of the Pole: An Early History of Arctic Expeditions, 1871-1912,
is being published by Dundurn Press in December 2013.
S.L. Osborne lives in Ottawa where she has worked as a freelance writer for various federal government departments. She is currently the Publications Officer at The Ottawa Hospital Foundation.
S.L. Osborne is represented by: Dundurn Press
500-3 Church Street
Toronto, ON M5E 1M2
Canada
Tel: 416 214-5544
Fax: 416 214-5556
Email: info@dundurn.com